Where to eat in London? 
It's often the most important question of the day and can be make or break in business and personal relationships, so we thought we'd help you out with where to go in the Big Smoke if you're looking for our Dapper venue.
We update our top lists every month so make sure you come back!
1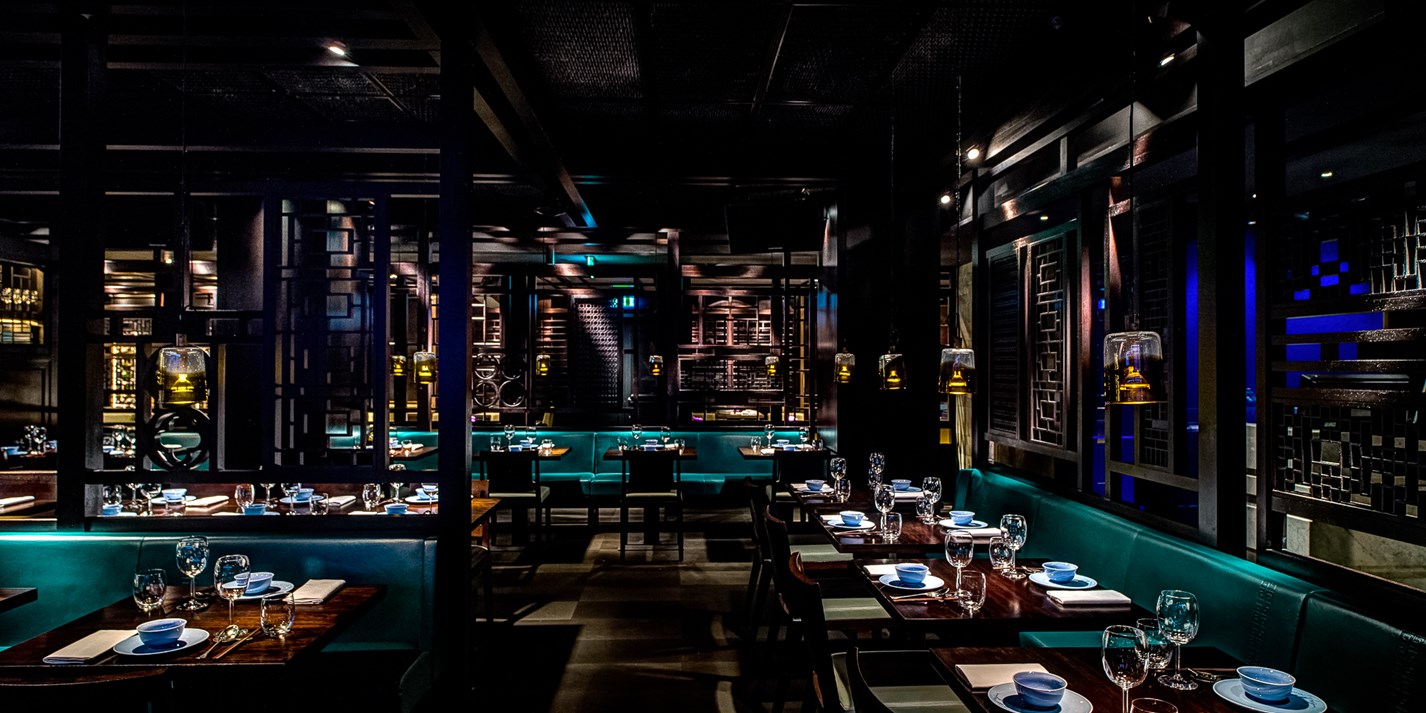 Hakasasan Mayfair
Price: ££££
Put simply, this is one of the world's most distinguishable restaurants. International Executive Chef Ho Chee Boon offers traditional techniques and uses locally sourced ingredients to ensure his contemporary dishes retain the essence of conventional Cantonese cuisine.
What we'd recommend
Hakkasan signature Peking duck with Royal Beluga caviar, Hakkasan special reserve 'Qiandao' caviar or Prunier caviar. Forget any peking duck you've ever had before, because you certainly won't be going back to it after this.
Where
17 Bruton St, Mayfair, London W1J 6QB
2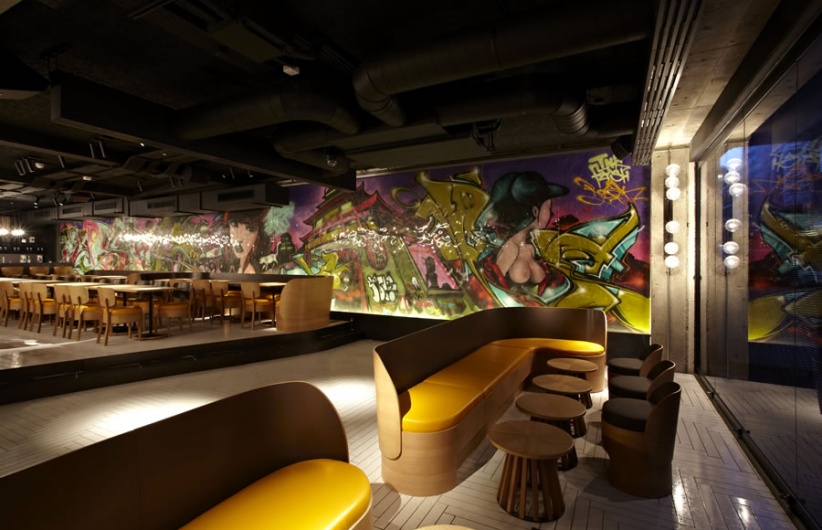 Chotto Matte
Price: £££
Even we like to mix things up a little and enter the capital's urban scene from time to time. This venue offers a brilliant mix of contemporary urban vibes and amazing Nikkei cuisine. The food is easy on the eye but heavy on the taste buds – and the flavour is sublime.
What we'd recommend:  Pollo den Miso – Bloody beaut is what I'd say! The Chotto Matte experience is one you'll want to repeat on a regular occurrence, and we bet you order this 99% of the time…
Where?  11 – 13 Frith St, Soho, London W1D 4RB
3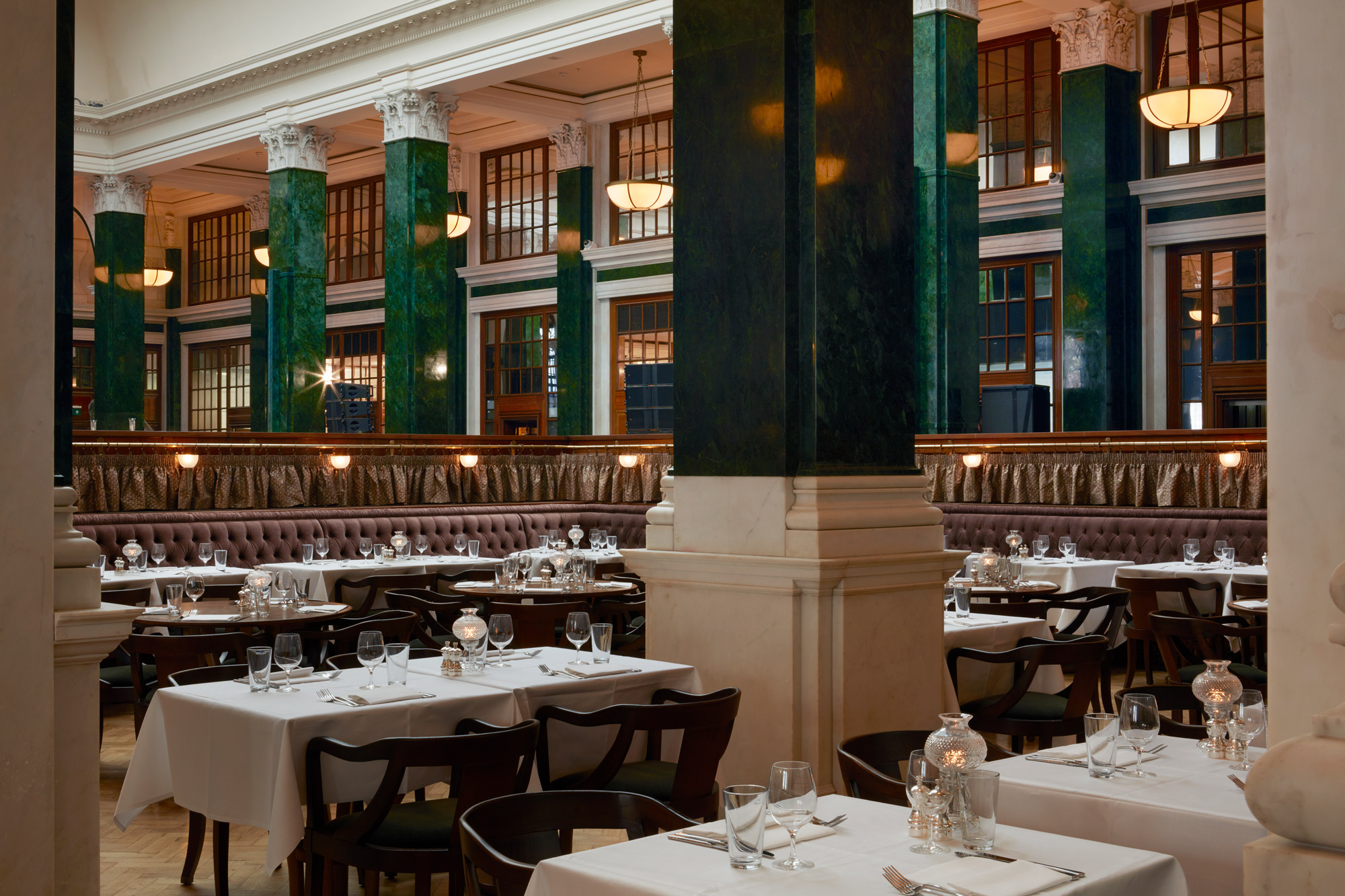 Cecconi's @ The Ned
Price: ££££
At the heart of London's iconic City, lives a spectacularly lavish hotel, with three delightful venues, all with mouth-wateringly good menus. However, Cecconi's is the one that really captured our hearts (and stomachs) – a Venetian brasserie, serving northern Italian dishes in a classic setting. Lunch in the city? Look no further.
What we'd recommend:  Viel Milanese, Lemon Salt – you may think that's a random choice but just wait until you try it…
Where? 27 Poultry, London EC2R 8AJ
4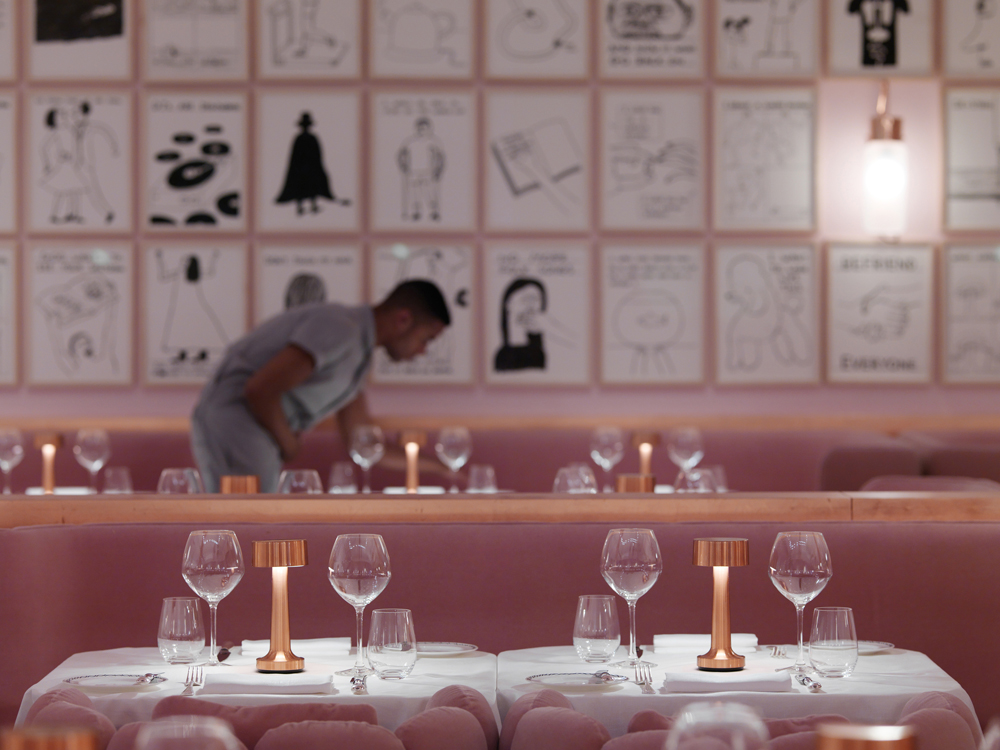 The Gallery @ Sketch
Price: ££££
This venue is top drawer and the kind of place you can very easily go to for a couple of drinks…But I'd recommend you stay for dinner, because it really is superb. It's a destination venue for myriad styled food, art and music. The menu, cultivated by Mourad Mazouz and Pierre Gagnaire, who are chefs of the highest quality, is unsurprisingly delicious.
What we'd recommend: Scottish fallow deer casserole, pickled shiitake mushrooms, red currant quince paste and red cabbage cubes. Included the whole dish description because…well, it just sounds so god damn good! There's nothing Sketchy about this place fellas.
5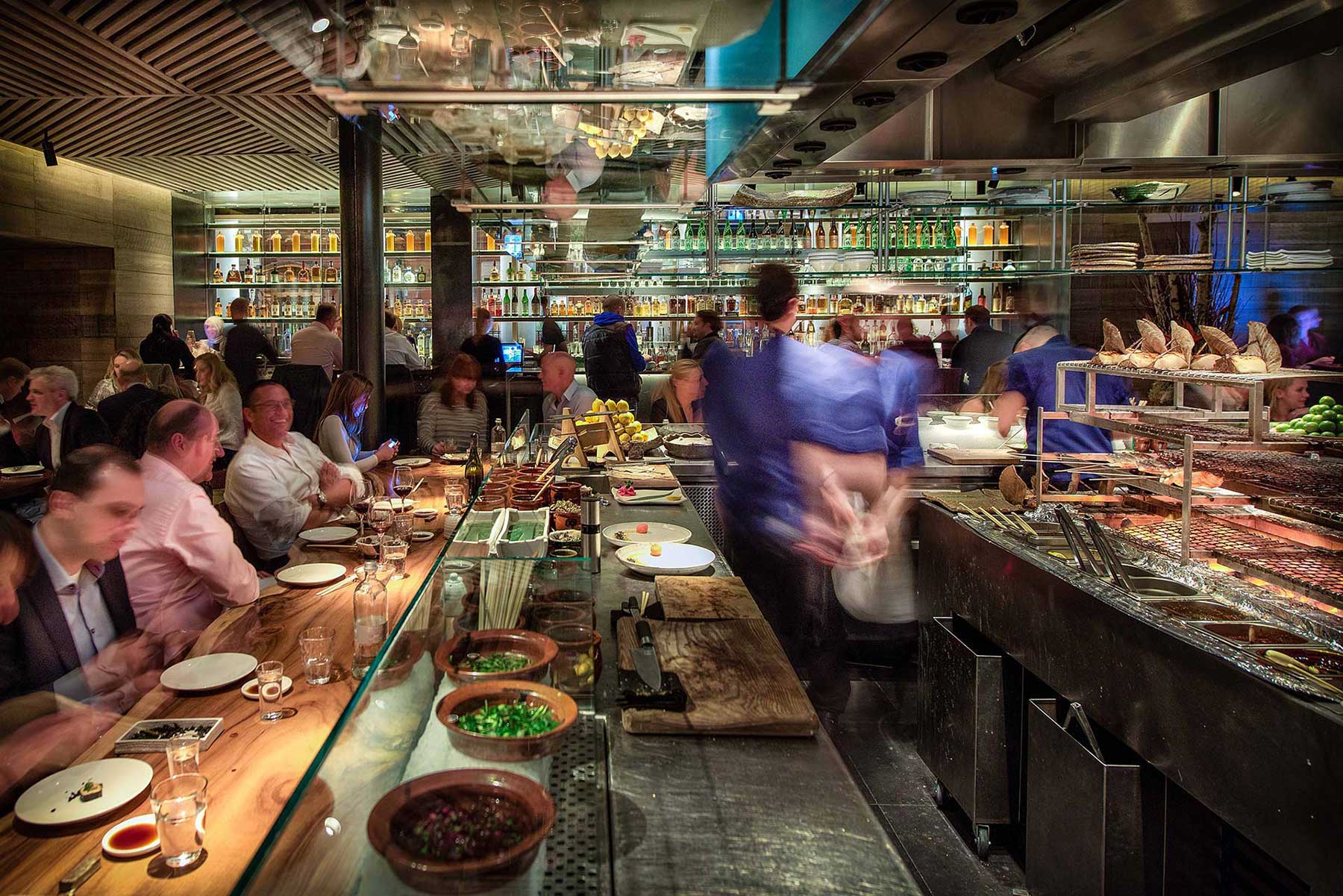 ROKA
Price: ££££
ROKA is a meeting place where food and drinks are shared with friends (ro) and heat, warmth and an all-embracing energy surround (ka).This award winning Japanese restaurant, serves contemporary Japanese robatayaki cuisine within an eye-catching, yet fairly informal surroundings. Delightful dining experience, I assure you.
What we'd recommend: Black cod marinated in yuzu miso – Black cod is the chosen fish of a Dapper Chapper…
Where? 37 Charlotte St, Fitzrovia, London W1T 1RR
6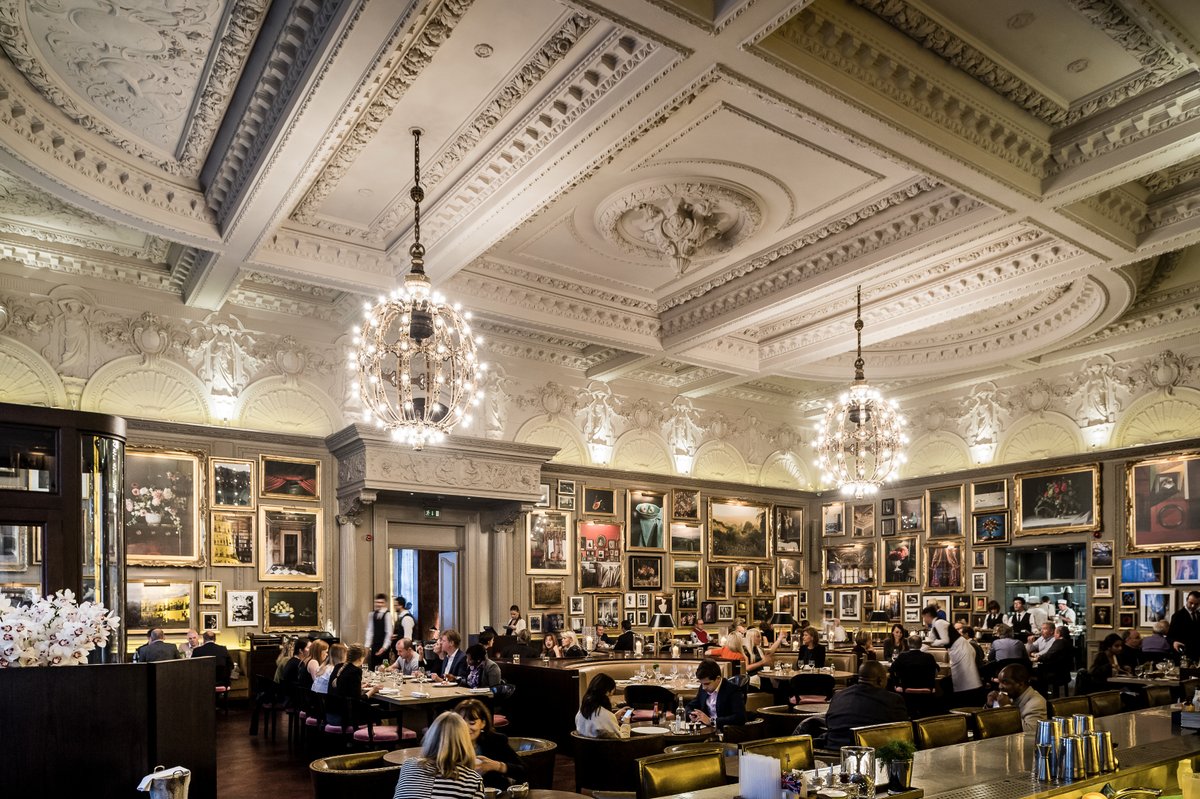 Berners Tavern
Price: ££££
This place runs under the watchful eye of Jason Atherton – need we say more? Well we will; they provide a simple, yet elegant menu that is a celebration of British cuisine. Plus they only use local produce. You'll leave singing rule Britannia!
What we'd recommend: Fish, Chips and Mushy Peas. When you go to a restaurant that proposes a celebration of Britishness, how can you not be tempted to enjoy a quintessentially British dish.
Where? 10 Berners St, Fitzrovia, London W1T 3NP
7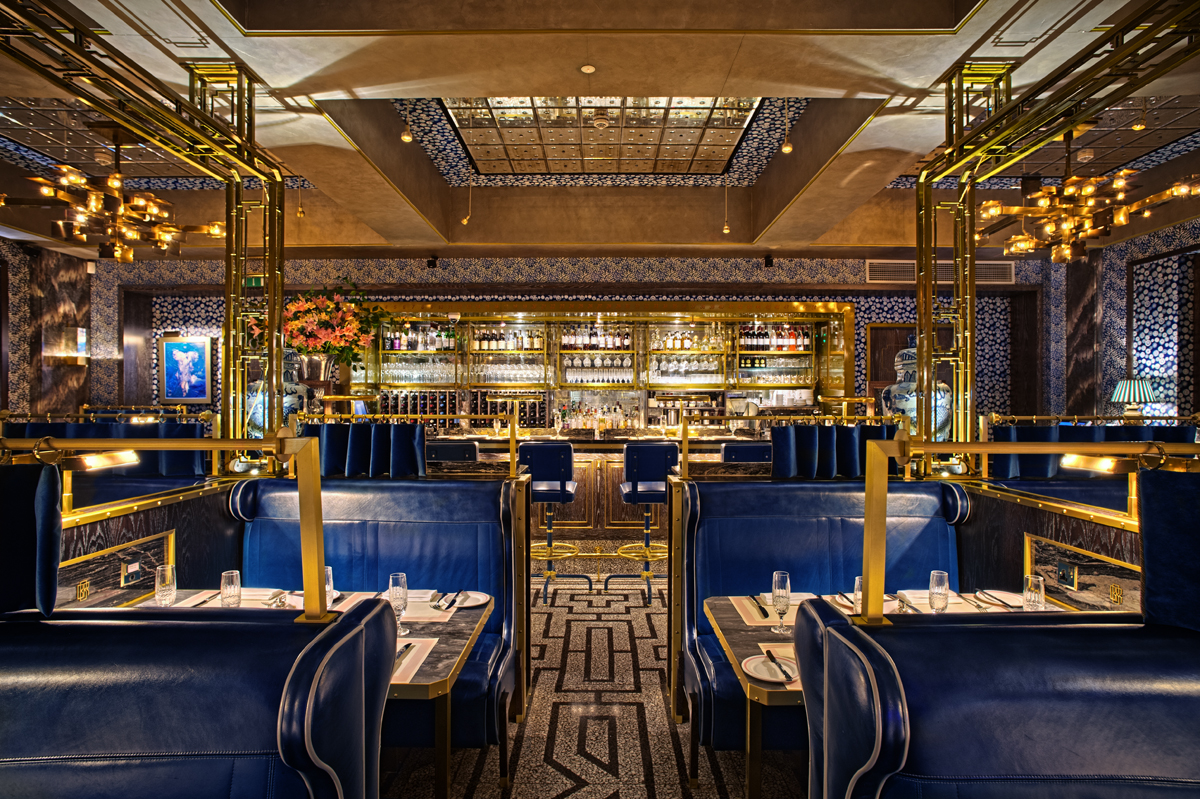 Bob Bob Ricard
Price: ££££
This Anglo-Russian hybrid offers luxury cuisine to an eclectic clientele. The restaurant is filled entirely of booths, with each one housing a Press for Champagne button. Ideal.
What we'd recommend: Salmon Tartare Imperial – pure indulgence.
Where? 1 Upper James St, Soho, London W1F 9DF
8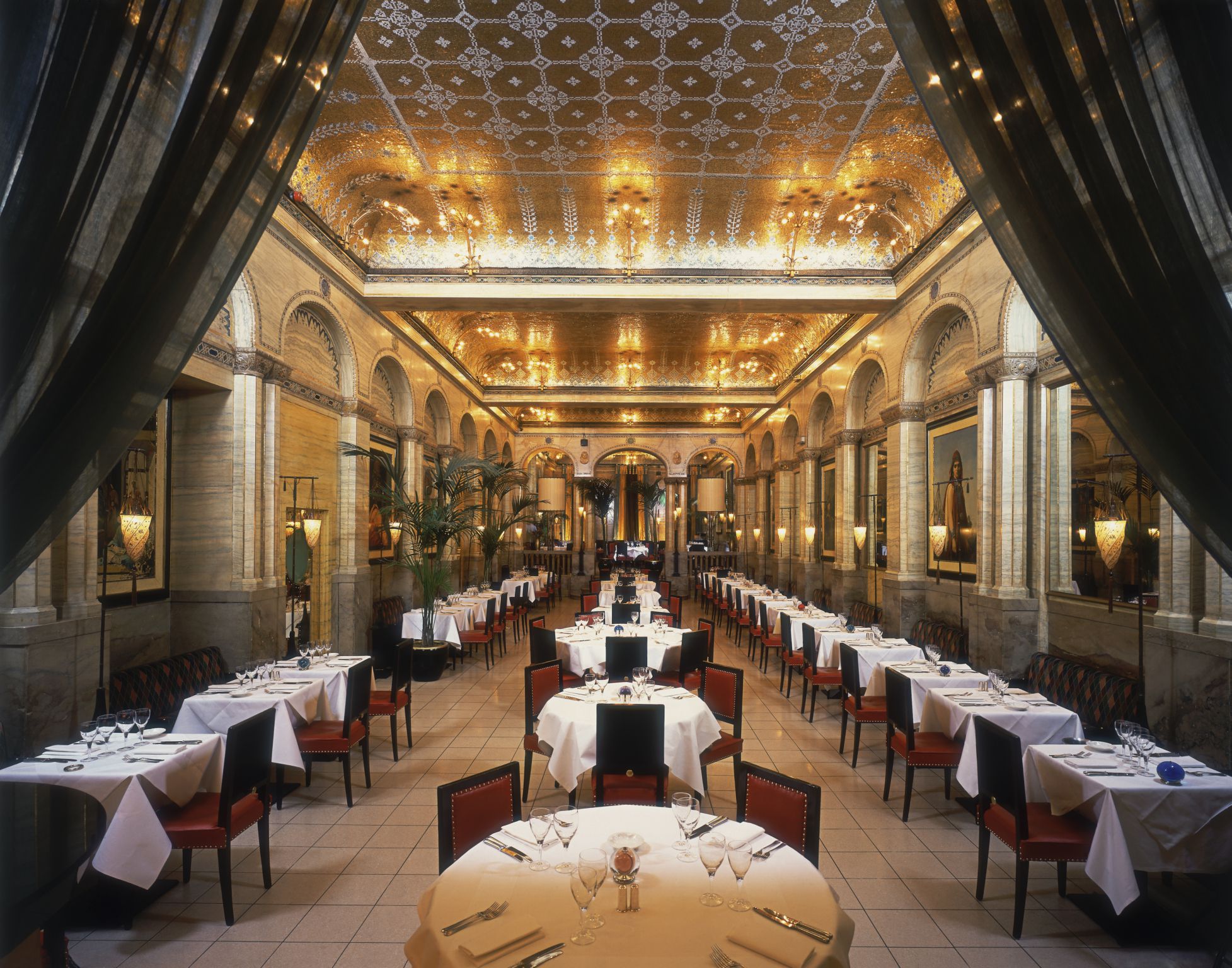 The Wolseley
Price: £££
A wonderful all-day cafe-restaurant, which has a stunning interior. When you sit down in this venue, your self-value will go through the roof. Life goals and all that jazz.
What we'd recommend: The fillet steak – Ayrshire 30 day dry aged Aberdeen Angus. Delectable steak with the most succulent and indulgent flavour.
Where? 160 Piccadilly, St. James's, London W1J 9EB
9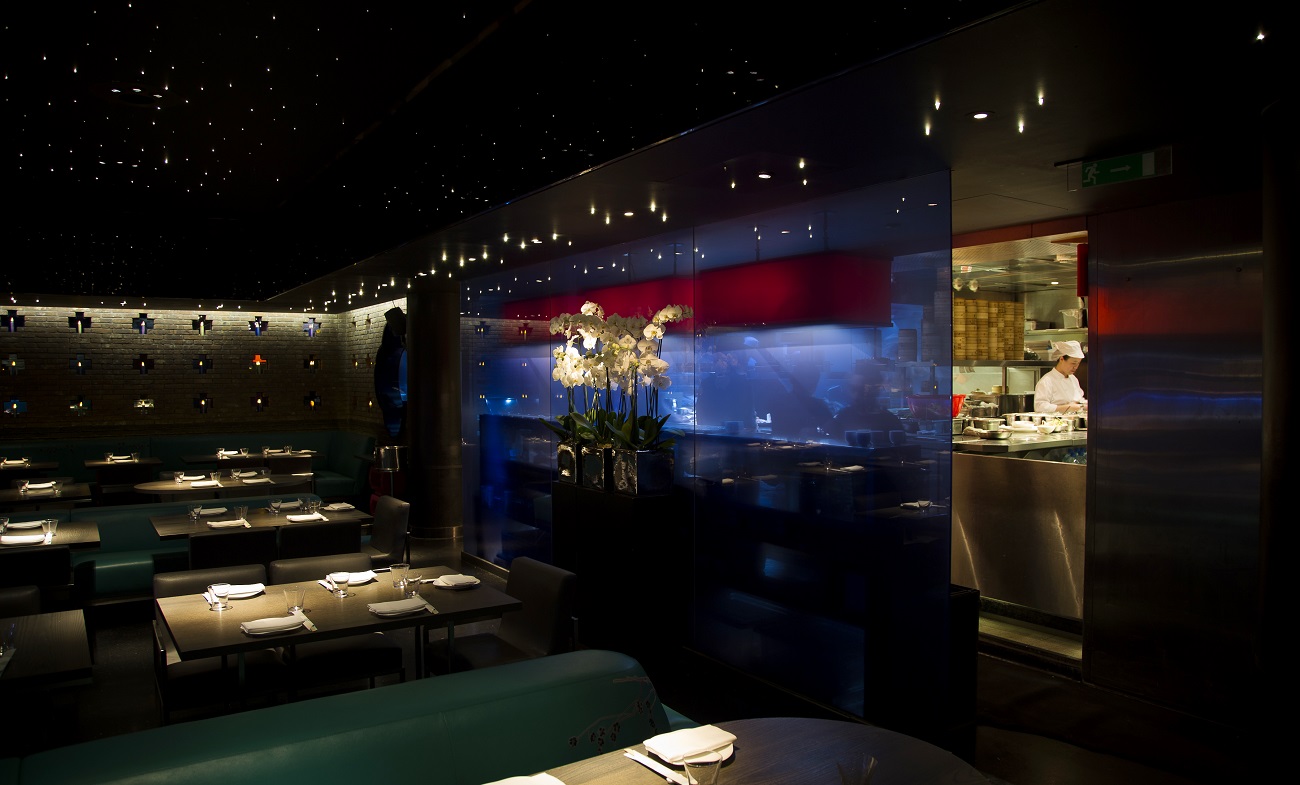 Yauatcha
Price £££
This chic teahouse offers contemporary Cantonese dim sum, patisserie inspired by European culinary techniques and Asian ingredients, and an extensive range of tea, wine and cocktails. Put simply, it's not your average Chinese, that's for damn certain!
What we'd recommend: King crab dumpling – this was epic.
Where? 15-17 Broadwick St, Soho, London W1F 0DL
10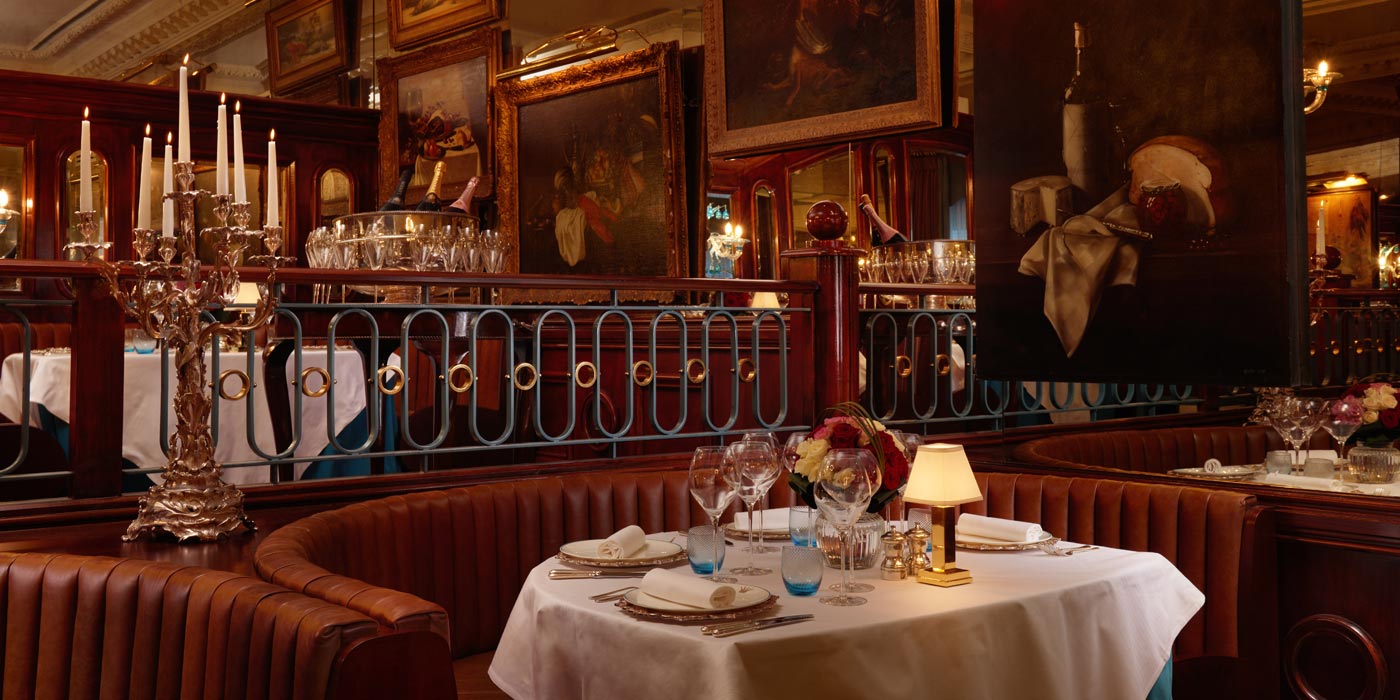 The English Grill @ Rubens at The Palace
Price: ££££
This place offers a fantastic fusion of bygone eras and contemporary living; it's all about mixing the old with the new. Their English Grill offers the chance to dine like a royal, in regal surroundings, where perfectly seared meat is king.
What we'd recommend: Their Signature Aubrey Allen Tomahawk 20oz – Duh!
Where? 39 Buckingham Palace Rd, Westminster, London SW1W 0PS So, there you have it; 10 options for dining in London – do let us know if you enjoy them!